LEARNING THE LANGUAGE--and Becoming Citizens!
The Stoughton Public Library's Literacy Volunteers of Massachusetts program was saluted Wednesday night (11/7/12) with a potluck dinner and recognition night, held in the Library's Wales French Room. Despite snow, rain and howling winds, the room was full of tutors, students. and leaders of the community. The Literacy Program, which gets some of its budget from taxpayers, and other from grants, was instituted at the Stoughton Public Library in 1998. The Sharon Literacy program, which is connected with Stoughton's, started in 2005. There are currently 110 active students and 66 active tutors in the program. Since 2005, 24 students have become American citizens, including five Wednesday night. 10 of the students in the program have received their GED, and their have been 261 volunteer tutors trained during the duration of the program. Stoughton Library Director Pat Basler proudly says that in 2011, these volunteers gave a total of 2558 hours of their time, or the equivalent of over $127,000 in donations!
Literacy Volunteers Coordinator Smadar Gekow served as the Master of Ceremonies for the evening, assisted by the help of Sharon Coordinator Sandra Goverman. State Senator Brian Joyce (D-Milton), who won re-election yesterday unchallenged, presented citations of recognition from the State House to four of the give newest citizens in the country and gave the keynote speech. Two of the new citizens, Patsy Mills, of Haiti and Apinya McLaughlin of Thailand are both now living in Stoughton, and are constituents of the Senator. The others, a married couple from Syria, Zuheir Eldajani and Laila Mokhles, live in Taunton. Esther Rabkin of Brazil did not make the event. She lives in Brockton. Everyone also received a citation from the Town of Stoughton, which was presented by Interim Town Manager Joseph D. Feaster, Jr. and Selectman Vice Chair Cynthia Walsh.
Also speaking to the crowd, who enjoyed an internationally-flavored dinner, were student Rose Jenty of Haiti, who works as a Nursing Assistant, while raising her young daughter; Karen Smith, a tutor, who has been a literacy volunteer for eight years, and retired after teaching second graders for 35 years; student Daniel Guillen, a chemistry teacher in his native Venezuela, who became a lawyer and now teaches law. He lives in Stoughton and is the father of two, and grandfather of two; and tutor Judy Bressler, who has been working with a Haitian student named Fabiola for a year. Bressler is best-known as a member of the popular Klezmer Conservatory Band. Eric Shuel, an ESOL teacher and Literacy Volunteers Tutor Trainer for 15 years, was also honored with the "Above and Beyond Award." Shuel, who helped write the manual for training, was unable to attend. He works as an English As A Second Language teacher at Stoughton High, and has traveled to Malaysia, Taiwan, Korea, Mexico and Indonesia to teach English.
Awards for Significant Advance in English and Literacy went to Olga Gudiel, Luciana Dias, Hermenia Munroe, Carlos Santos, and Rose Laguerre.
There were numerous other accomplishments for the participants in the program. Daniel Guillen, Nery Jimenez, and Maricruz Jones all got their driver's licenses. Fabiola Jerome obtained a learner's permit, and has written essays on current issues. Willer Rossow spoke at the Legislative Breakfast on the benefits of Literacy Programs in libraries. And, finally, Thong Nguyen enrolled in Massasoit Community College.
Students in the program come from over 36 countries and speak 20 languages.
Tutors and Group Leaders include Frayda Abramson, Adam Anderson, Harriet Anthony, Lynn Atwood, Michael Ayer, Christine Banion, Eve Beer, Jocelyn Benjamin, Arlene Bown, Halina Bramley, Judy Bressler, Joan Brown, Bev Bucklin, Louise Chereski, Lunie Dalexis, Kim Davis, Ellyn Edelman, Janice Esdale-Lindwall, Lynn Fitzgerald, Dori Frankel, Susan Gelfman, Mary Gill-Mascoll, Julie Gitto, Barbara Green, Sandra Greenspan, Katherine Hahn, Naomi Heard, Natalie Hershon, Marvin Irons, Reverend Chris Jones-Fuller, Judy Karlin, Paul Keefe, Linda Kennally, Jenna Koines, Marilyn Krasslin, Debra Lefkowitz, Joyce Lewis, Jeffrey Liao, Stephanie Marrow, Charlotte Mann, Dorothy Mazzola, Mary Mobilia, Marilyn Nakhla, Madeline Palaza, Jo Paolini, Alicia Pelote, Elaine Price, Phyllis Raider, Richard Rousseau, Cheryl Safer, Janet Schmidt, Lisa Schrieber, Beena Sharma, Alan Siegal, Barbara Silverstein, Karen Smith, Joselyn Snyder, Tapi Srinivasan, Benita Taylor, Mary Ann Trupe, Natalie Weinberg, Noami Weiner, Samantha and Janet Weinstein, Martin West, and Jane Yeager.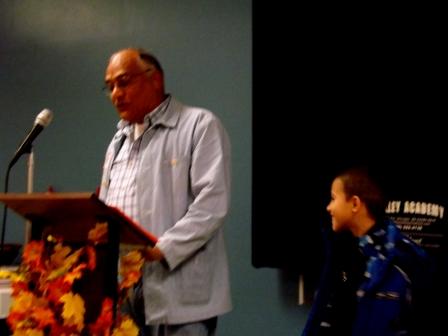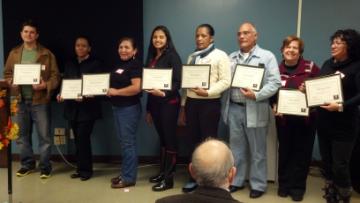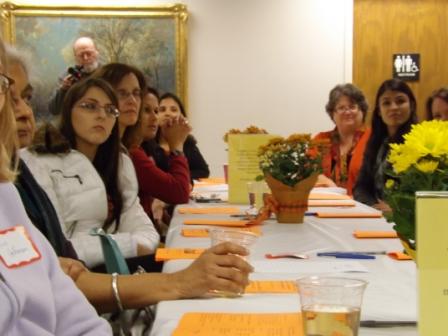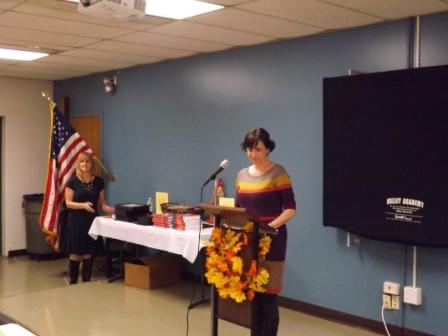 (c) 2012 by PMPNetwork,Inc./SnydersStoughton.com
BACK TO SNYDER'S STOUGHTON NEWS