OUTSIDE CITY LIMITS PLAYS HOLIDAY CONCERT IN BOSTON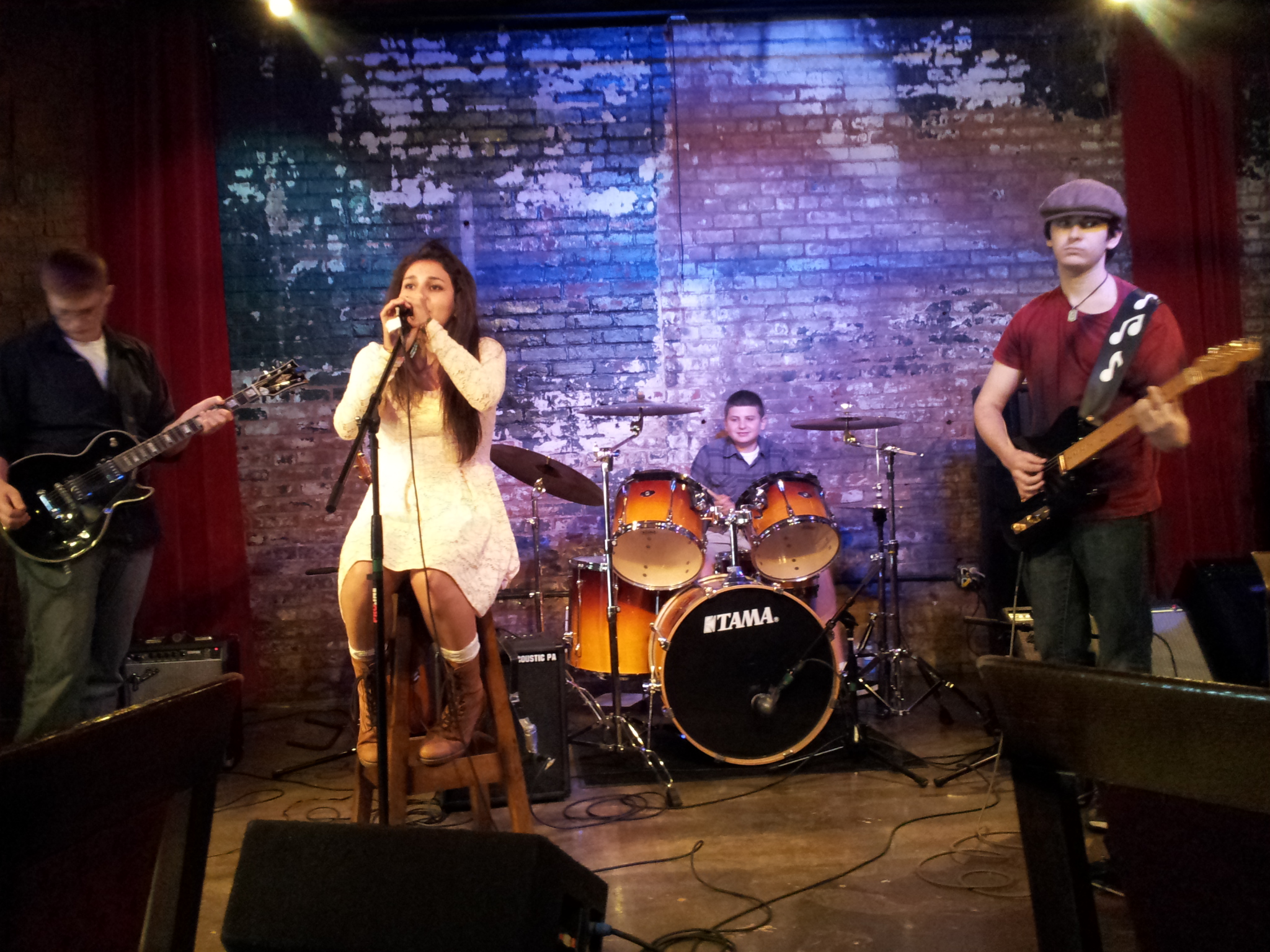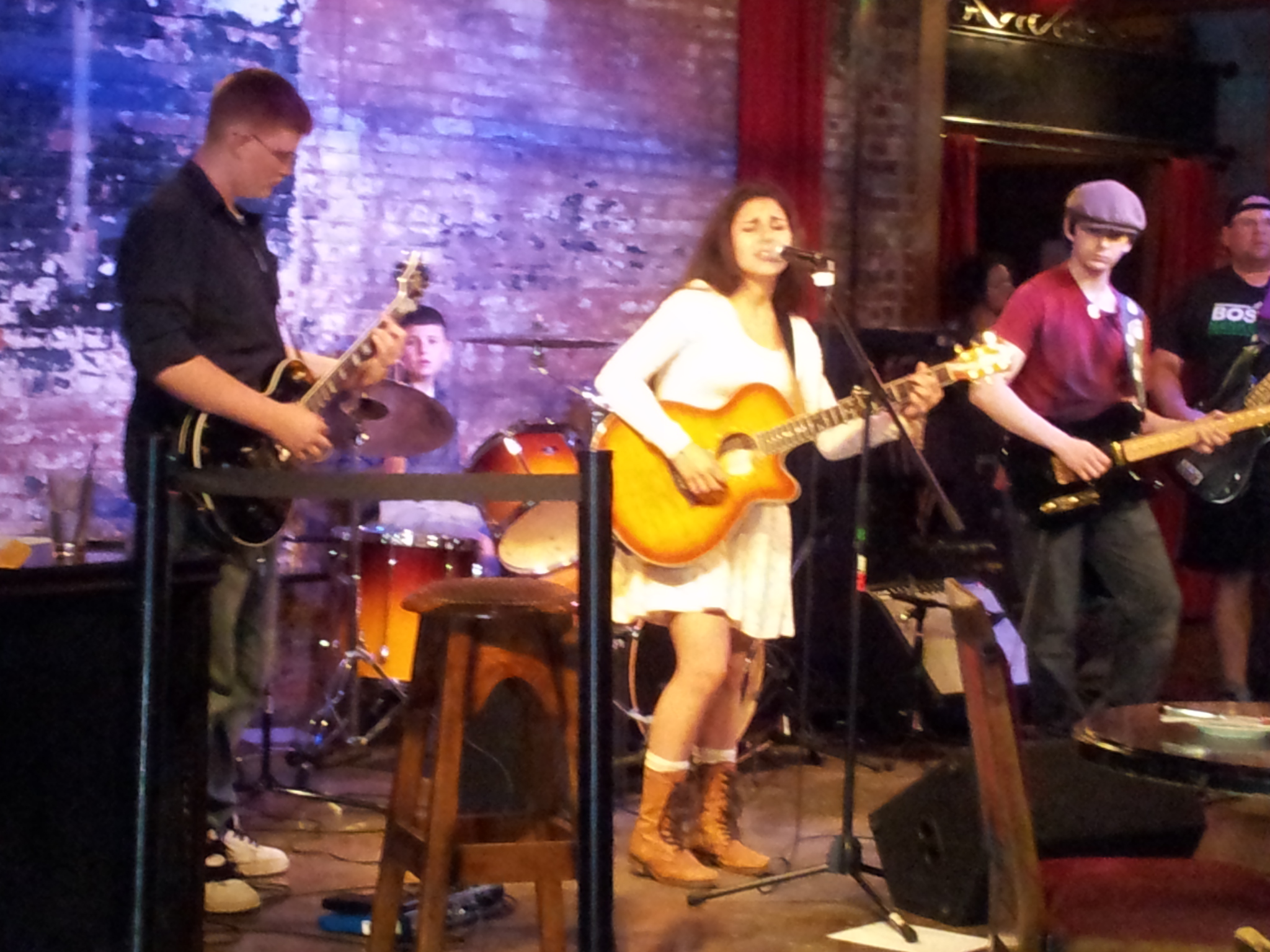 After recently capturing the local music scene by storm, the Outside City Limits band of the Stoughton Rock Ensemble program at Stoughton Music will once again take to the stage at the renowned Lansdowne Street Pub.
As part of the Pub's annual holiday brunch, the band will perform two 45 minute sets featuring some Holiday songs on Sunday, December 8th from 3-5pm. Also performing will be students and faculty from the Berklee College of Music and New England Conservatory of Music.
The band won the opportunity to perform the show following their victory in a recent Open Mic Competiton held at the Pub. Finishing first out of seven competing acts, the band beat out competition that featured students from both the Berklee College of Music and New England Conservatory of Music.
The band, part of the ensemble program at Stoughton Music School directed by Stoughton area native Mike Rubin, features senior Stoughton High singing sensation Kassandra Melo on vocals along with fellow seniors guitarist Dan Goldberg and drummer David Elmowitz.
Also performing between sets will be Nine Lives, another band from the Ensemble Program at Stoughton Music featuring O'Donnell Middle School students Maddie Peck on vocals, Alex Soto on bass as well as Jack Goldberg on drums. On guitar will be Stoughton area native Tom Belisle.
As you can see, all bands require a Goldberg to compete. And, of course their music is on fire. Dan is Stoughton Deputy Fire Chief Greg Goldberg!
Currently, the ensemble group program is seeking local and aspiring talent of all ages and skill levels to fill out their band rosters. For more information, call Mike Rubin at 617-312-6123 or email supabassmon@gmail.com. Those interested can also visit Stoughton Music located at 968 Washington Street right past the Center, call the store at 781-344-8772 or visit the store's web site at www.stoughtonmusic.com.