VETERANS DAY 2013
A photographic essay by Mark Snyder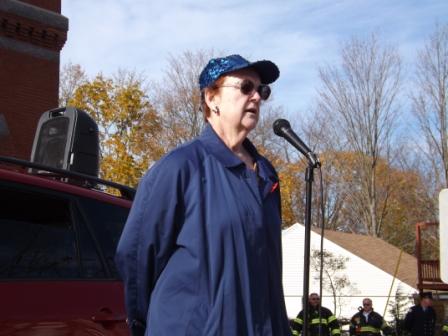 AN AMAZING SPEECH BY MIKE PAZYRA
READ IT HERE

Goodbye, Soldier. We'll miss you, Charlie!
Stoughton Veterans Agent Mike Pazyra did it again. What an amazing weekend honoring veterans. From the re-flagging on Saturday, November 9, to the Parade, Bell-Ringing and Reading of those Who Gave their Lives on the 11th, Veterans Day. There was also the crowd at the VFW who honored the memory of Charlie Large, a larger-than-life war hero, firefighter, veterans advocate, and Town Meeting member. The weather cooperated, and for one day, at least, the people of this country thought about something other than the Kardashians and Miley Cyrus, and took time to appreciate the sacrifice of those who serve this country in the military.
(c) 2013 by PMPNetwork, Inc.