ALL CONTENTS ON THIS SITE (c) 2011 by PMPNetwork, Inc.

LOSE WEIGHT AND KEEP IT OFF!
NEW EXERCISE EQUIPMENT--EXPANDED WORKOUT ROOM--GET A TOUR & CHECK IT OUT!

Mention this ad and get a day pass for free
tot the STRIAR OLD COLONY YMCA - Enjoy the private indoor walking track, the clean, crystal clear olympic-sized indoor pool, the massive basketball courts, the state-of-the-art cardio and weight training area, group fitness classes, dance classes, educational opportunities, and a real community center! MORE THAN A GYM!
Are you determined to improve your health and well-being? With our wide range of facilities and services, you'll have the tools to succeed!
Become a Member! Call Ellen Greene 781-341-2016 x262 or egreene@oldcolonyymca.org. Mention this ad and save $10 off registration fee! A fantastic place for YOUR family!
Use your Y Card at other Centers!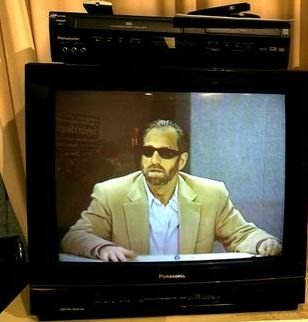 WELCOME TO SNYDER'S STOUGHTON TV
AND PMPNETWORK RADIO PAGE
Stoughton's Most Popular Local Access Cable Show!*
Recorded 2004-2011

WATCH SNYDER'S STOUGHTON TV ON YOU TUBE

Interview with author Laurie Miller ("My Body, Their Baby") (Pt 1) (Pt 2) (Pt 3)
(Order the book here)
Magician David Rysin (Pt 1) (Pt 2)
The Lean Snack Interviews (Pt 1) (Pt 2)
Snyder's Stoughton TV Guest Derek Diedricksen Featured in NY Times!

Don't have cable? DVD's of Snyder's Stoughton are available at Stoughton Public Library!

NO MORE SHOWS WILL BE TAPED IN STOUGHTON
We'll be doing a more regional show,
The Mark Snyder Show
coming soon
from a Cable Access Group Staffed by Professionals Who Care About the Product on the Air !
THANKS TO THE BEST CREW A GUY COULD HAVE HAD
Director/Graphics: Cindy Pazyra
Floor Manager: David Young
Camera Artist: Dori Frankel
Camera Artist: Dale Koppel

and thanks to *Chuck & Cheese Pizza for feeding the crew all these years!
Mark's Radio Show:
Interviews with Fred Turner, co-founder of Bachman-Turner Overdrive; and Grace Slick of Jefferson Airplane and Starship (here)
Interview with Gil Bridges of Rare Earth (here)
Interview with rock legend Carmine Appice (Vanilla Fudge, Cactus, Beck) (here)
Interview with Kathy Garver (Family Affair) (here)
Interview with Marion Ross (Happy Days, Brooklyn Bridge) (here)
Interview with William Sanderson (Deadwood, True Blood, Newhart) (here)
Interview with TV Producer Stephen J. Cannell (here)
Interview with Justin Hayward of the Moody Blues (here)
Interview with the late Brad Delp of Boston (here)
Interview with comedians Tom Dreesen & Tim Reid "WKRP", "Sister Sister"(here)
Interview with Brad Garrett "Everybody Loves Raymond", "Til Death" (here)
A Golden Oldie: Mark's Singles Radio Show (caught by a TV Crew in '86) (here)

Over 1000 Interviews at PMPNetwork.com, The Internet's Entertainment Superstation
SnydersStoughton.com Success:
OVER 12 MILLION HITS
in the past year alone!!
(details)
Like what you see?? Advertise and Your Friends Will See YOUR company! (click here)
SPONSOR OUR WEBSITE! Only $250/month. Call 781-341-8332 (click here)
*Based on Stoughton's Cable Advisory Committee Survey 2008 -